Audio Enhancement
Audio Enhancement
Oxford Wave Research provides expert audio enhancement performed by trained audio specialists, with many years of experience in providing audio 

analysis for law enforcement

Audio processing focused on intelligibility

Our specialists are signal processing experts, and have in-depth knowledge of developing audio filters and audio processing

We provide free initial consultations and enhanced appraisals. Processing reports are available for all specialist work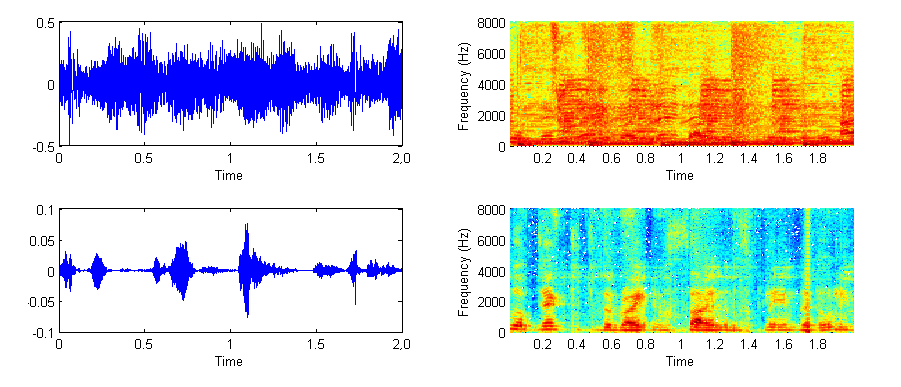 Audio Enhancement – Before and After
Enhanced Appraisal
This provides the client with an enhanced 30sec-1min section of the audio data, so that the extent of possible improvement can be assessed before commissioning the enhancement work.A mini-report on the problems with the recording, suggested processing approach and the estimated number of hours of Specialist Audio Enhancement it will require is provided.
Processing Fees: £125 flat rate (ex VAT)
Specialist Audio Enhancement
This provides the client with a CD or DVD of the enhanced audio recording along with a processing report. Audio intelligibility enhancement algorithms and processing methods are applied to the recording.Interfering background noises are reduced and the speech is brought to the forefront.
Processing Fees: £100 per hour (ex VAT)
Report and Secure Delivery of  Final Product
A report of the enhancement signed by the specialist , and a CD or DVD containing the enhanced material will be made available for hand pickup or courier. Electronic transfer through encrypted or secure e-mail available on request.
Free electronic delivery or pickup; shipping costs if applicable
Audio Duplication and Format Conversions
Routine audio processing tasks such as duplication, format rate conversion and basic processing can be performed on request.
Processing Fees: £45 per hour (ex VAT)