About Us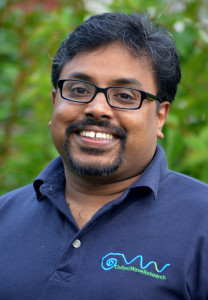 Dr Anil Alexander
Founder, Research Director
Dr Anil Alexander is the Research Director and his areas of interest and experience are forensic audio processing, microphone arrays and speaker recognition. He has published widely in international conferences and journals and is an invited speaker at several conferences and workshops. His doctoral research focused on forensic automatic speaker recognition with the Speech Processing and Biometrics Group, at the Swiss Federal Institute of Technology, Lausanne, and the Institut de Police Scientifique, Faculty of Law and Criminal Sciences, University of Lausanne, both in Switzerland. He enjoys teaching audio processing for law enforcement and work involving speaker recognition, audio enhancement, and acoustics. Dr Alexander chairs the research committee of the International Association for Forensic Phonetics and Acoustics (IAFPA).
More on what Anil did before starting up with OWR here.
His LinkedIn Profile can be found here.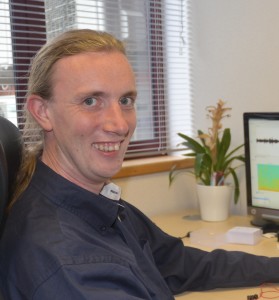 Oscar Forth
Founder, Development Director
Oscar Forth is OWR's Development Director. He has extensive experience in gaming software development on multiple console and PC platforms and has created a unique cross-platform 3D engine. He has led the development of several speaker recognition R&D projects as well as doing R&D into microphone arrays. He is the driving force behind software product development and has a large number of products to his credit ranging from high performance PC applications, console and PC games, and specialist mobile applications
Read more about the journey that brought Oscar to OWR here!
His LinkedIn Profile can be found here.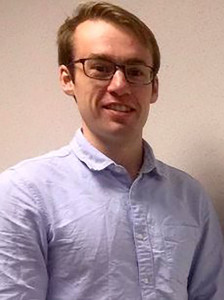 Dr Finnian Kelly
Senior Research Scientist 
Dr Finnian Kelly as a senior research scientist at Oxford Wave Research. Finnian leads some of our latest developments in speech analysis and speaker recognition audio processing. 
Finnian is also a research associate with the Center for Robust Speech Systems (CRSS) at The University of Texas at Dallas, where his main research activities are in the areas of speaker and language recognition, with a focus on understanding speaker variability. Before joining CRSS in 2014, he was with the Sigmedia Research group at Trinity College Dublin, where he completed his PhD in 2013. He has published in numerous top-tier international conferences and journals, and has been an invited speaker at research labs in Europe and the US. He led the UT Dallas team in the NIST 2015 Language Recognition i-vector Machine Learning Challenge where they were the highest ranked university.
His LinkedIn Profile can be found here.
His publications on Google scholar: https://scholar.google.com/citations?user=5WoT80wAAAAJ&hl=en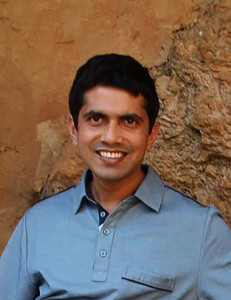 Alankar Aryal Atreya
Research Engineer
Alankar Aryal Atreya has been working as a research engineer at Oxford Wave Research since March 2013 and develops many of our latest products in the areas of audio fingerprint analysis, audio processing and speaker recognition. Alankar Aryal Atreya received his bachelor's degree in Computer Science and Engineering from Anna University, India in 2009. He brings a wealth of software development experience having previously worked as a software developer in Hitech Valley iNet Ltd. and IT Himalaya, based in Nepal. In 2013 he received his Dipl.-Ing. Degree working on his masters thesis on "Combining multiple tracking approach to improve performance" at the Institute of Information Technology, Alpen-Adria Universitaet, Austria. He has won the best student award in EPiCS video contest organised by "European Proprioception in Computing Systems "(EPiCS). His main areas of interest are speaker recognition, audio processing, image processing, object tracking and computer vision.
His Linkedin profile can be found here.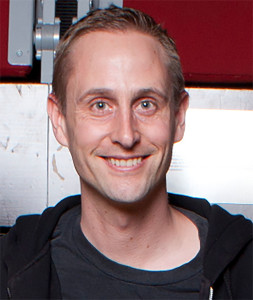 Dr Neil Yager
Consultant, Image Processing and Biometrics
Neil Yager is a specialist in image processing and machine learning. He obtained his PhD from the University of New South Wales in Sydney, Australia in 2007. His research was in the field of biometrics on novel algorithms for non-linear fingerprint alignment. In 2008 he won the Malcolm Chaikin Prize for Research Excellence in Engineering, which is given to the doctoral student who is judged to have produced the best PhD thesis from the Faculty of Engineering. Since graduation he has worked for a number of R&D companies, gaining experience in a broad range of application domains. He is the coauthor of over a dozen academic papers, four patent applications, and the 2009 book "Biometric System and Data Analysis: Design, Evaluation, and Data Mining". He works with Oxford Wave Research in applying image processing pattern recognition techniques to audio processing and biometrics.
His personal website can be found here.
His Linkedin Profile can be found here.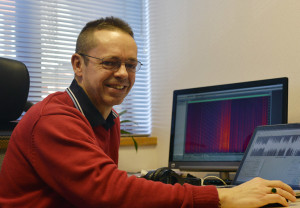 Ian Burton
Law Enforcement Sales and Training
Ian Burton is Oxford Wave Research's audio processing expert, and is responsible for sales and training for law enforcement. He is a retired UK police officer with 30 years service. His area of expertise have been audio and video including both acquisition as well as enhancement.
As a police officer, he had been a regular instructor on technical matters on undercover operations, assisted many UK forces in covert operations and has given evidence at Crown Court in related matters. He has worked for the Greater Manchester Police Technical Support Unit (TSU) from 2001, and provided force-wide technical support to the major crime units. He has been passionately involved in audio enhancement and was also responsible for setting up the audio lab at GMP TSU as a force-wide facility for audio enhancement. Ian has been providing training courses in the UK and around the world. He works with OWR in our audio enhancement team, and is a trainer for forensic and law enforcement audio and OWR's products.